We specialize in exterior architectural solutions for commercial roofing.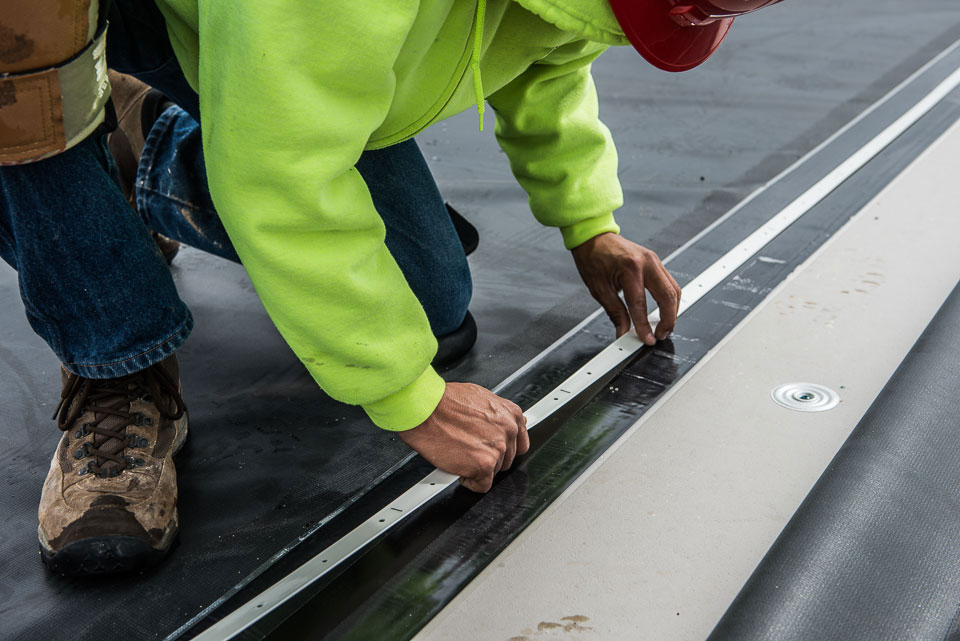 Performance Roofing Associates are the commercial roofing representatives for Johns Manville, Georgia-Pacific DensDeck Roof Board, WindSmart Systems, Metal-Era engineered roof solutions (Northern New Jersey only), Rooftop Anchor fall protection systems, Englert metal roofing and Logistics Lighting in Pennsylvania, New Jersey, and Delaware.
In addition to the sales representations of these outstanding manufacturers of commercial construction products and systems we also provide comprehensive technical solutions for architects, professional contractors and building owners and managers.
Why We Succeed
Founded in 1996, we have worked to establish our firm as one of the best sales organizations representing commercial building products and systems. Our company's success is due to:
Resourceful and responsive staff
Proven manufacturers of building products
Comprehensive technical knowledge
Commitment to exceptional customer service
Who We Serve
We are recognized as the 'first call resource' for Architects and Design Professionals, Contractors, Building Owners and Managers and building material distributors in the markets we've served for over 25 years. Commercial roofing solutions we offer include single ply and bituminous roofing systems, liquid applied, insulation and cover boards, various commercial roofing components, roof paver and energy-efficient roofing systems.
Our expertise allows us to address the spectrum of the design, performance and application criteria associated with exterior system selection, code compliance, extreme site or weather conditions, aesthetics and green building and sustainability. Our representation is one that is focused on bringing value to the commercial construction process.
Upcoming Events
NERCA 95th Annual Convention & Trade Show
Feb 7, 2023 – Feb 9, 2023
International Roofing Expo 2023
Mar 7, 2023 – Mar 9, 2023
BURSI 2023 Continuing Education Program Level One
Apr 2, 2023 – Apr 4, 2023
The Better Understanding of Roofing Systems Institute (BURSI) was launched in 1972 to provide further education to the design community around commercial roofing. These education programs are certified by the American Institute of Architects (AIA) and the International Institute of Building Enclosure Consultants (IIBEC).
Level One provides an overview of various roofing components, system selection, demos, and a tour of our lab building.
Classes will be limited to a max of 25 people. If you are a design professional interested in attending, please fill out the form below. Please note that submitting this form does not confirm a seat. You will receive communication from our team once your submission has been reviewed. If you have any additional questions, please reach out to bursi@jm.com.
Click here to sign up
BURSI 2023 Continuing Education Program Level One.